Blicking Half Marathon - 6 club members took part this morning, resulting in 3 pb's - well done everyone.
This weeks write up is by Kirsty Lack:-
With what looked like promising weather for a run, I set off earlier than usual for today's race which started at 8:30am. A two lap course starting and finishing in front of Blickling Hall was well supported by the marshalls all the way round and of course the RntS cheerleading crew - especially Oliver (thank you all!). Heading away from the hall we were on track for some beautiful scenery on a mixture of road and compacted trails with a few hills thrown in for good measure. Was nice to be at a steady pace to be able to appreciate the views and chat with other runners, especially other club members. Blickling hall made a beautiful backdrop to the all-important finish line with a sprint finish to be rewarded with a lovely medal and refreshments. Would definitely recommend
Official Results:-
James Goddard - 1:27:34
Andrew Sutton - 1:30:04 - pb
Lorraine Hunt - 1:40:10 - pb
Allison Graves - 2:15:09
Lynne Dowdy - 2:22:02 - pb
Kirsty Lack - 2:21:59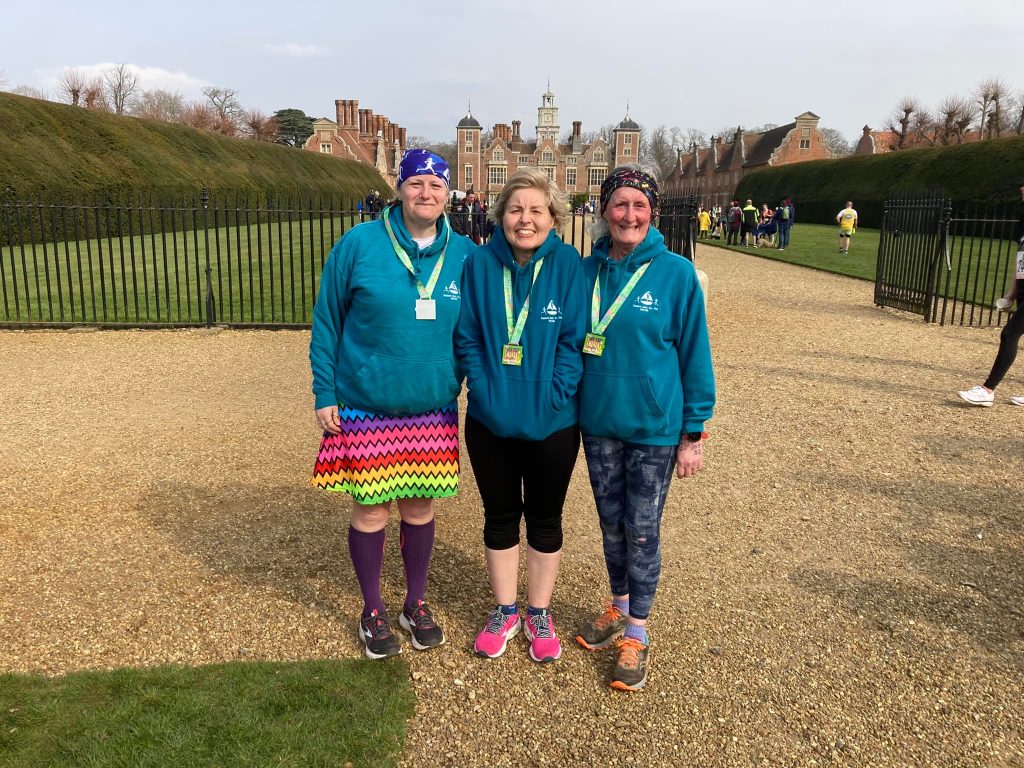 Ryston Runners XC Series - Race Number 6 - well done Mat & Hayley.
Hayley received a memento of the Series at today's event.
Hayley has kindly written the race report for this event:-
It was perfect XC race conditions today and a lot drier underfoot than previous races. I've managed 5 out of 6 races this year with some tricky weather conditions at times. It's a great series, Ryston hold a very well organised but relaxed race with an incredible cake stall! They're a welcoming club and a series momento is a lovely touch for those of us who turn up each month but are not in the medal placings. The medal/ trophy presentation at the bowls club afterwards today was well supported and a lovely way to end the XC series.
Ceri was very supportive marshalling as we started the run up the killer hill!
Official Results:-
Mat Eyre - 29:23
Hayley Wright - 38:14